Wooden Dragon Puzzle Gifts Jigsaw Puzzles For Adults
Order £39+ GET 5% OFF

CODE: WED5
Order £69+ GET 10% OFF

CODE: WED10
Order £99+ GET 15% OFF

CODE: WED15
Featuring elaborate depictions of majestic creatures both fictional and non-fictional, our mandala puzzles put boredom, fatigue, and tension to rest. Designed to support mental well-being and relaxation, these puzzles stimulate a cognitive response, boost concentration and help sharpen fine motor skills, but they also engage the imagination to unleash worlds of profound wonderment.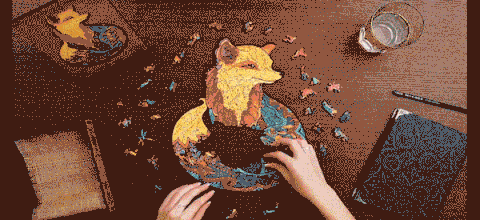 Each puzzle piece has its own unique shape. This is a high complexity of assembly.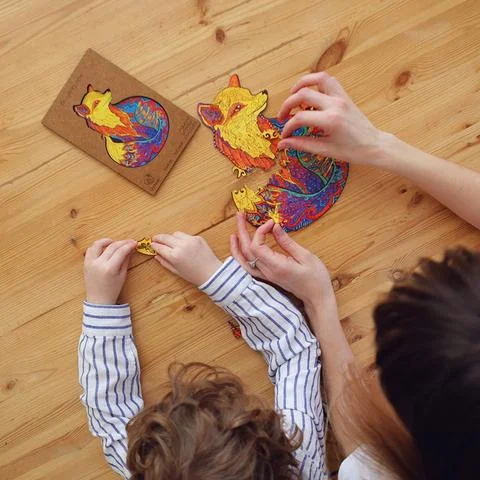 Let your mind wander topeaceful grasslands and flourishing forests with these puzzle sets! Every single piece of these wooden puzzles is a miniature distinct elaborate depiction of nature...But when finished, they collectively create a breathtakingly beautiful Majestic Creature, a work of art that you can hang in your living room.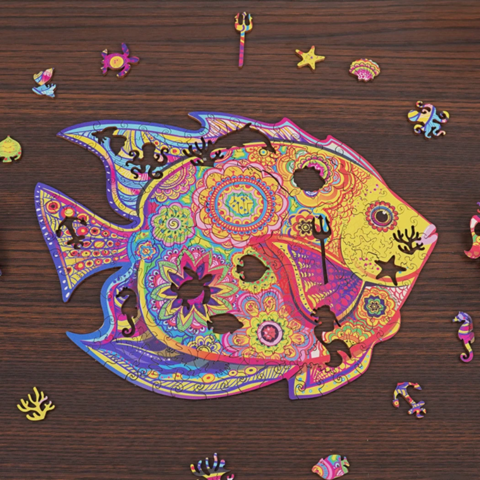 This is not just a puzzle, it is a wooden puzzle. It will be a great gift for both a child and an adult.Interesting for adults and children
All parts are cut from birch plywood so you can feel the woody aroma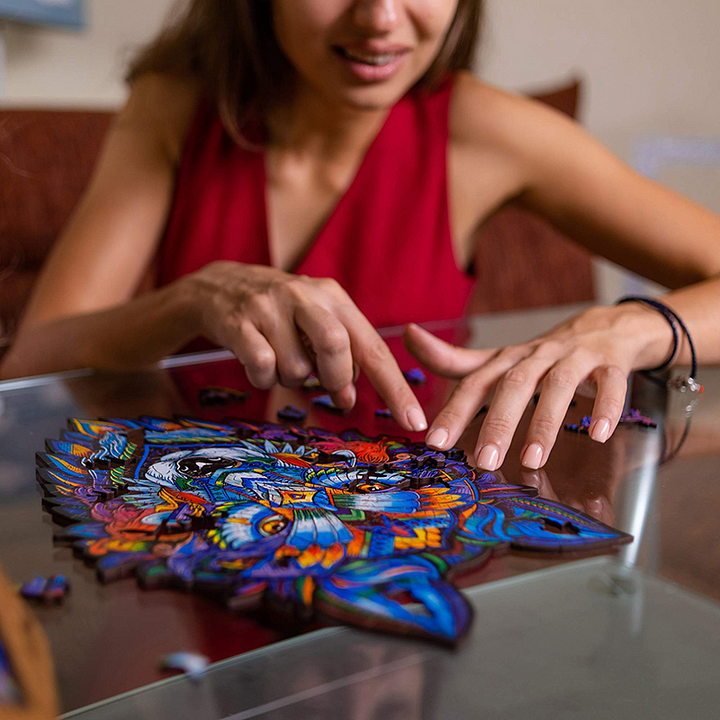 Each part will fit another one which is completely unlike it. It is quite challenging to find the same connection for different couplings. On the one hand, they look alike but on the other hand, they do not fit one another.
What is the distinctive feature of these puzzles
All parts are cut from birchbasswood, 3 mm thick.
As soon as the box opens, you will feel the woody aroma.
To create all these graceful figures, we used a high-precision laser.
---